A big thanks to everyone who participated in the 2016 Donnybrook Lax Tournament. We had an excellent 4th year at our event with 28 teams and well over 750 people in attendance, amazing weather, and tough competition. We are looking forward to the 5th year of Donnybrook next Fall!
We would also like to extend a huge congratulations to Lax Dragons, who took home the 1st ever Donnybrook Championship in the HS A division. Runners up were Power Play U19 who also had a great tournament and a strong showing in the championship final.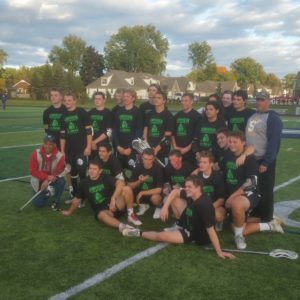 Lost & Found – Contact us today at 586-498-5500 or Donnybrooklax@gmail.com if you lost something at Donnybrook. We have a small collection of items that were found after the event.
Feedback – We love hearing what our customers have to say about our events, and encourage you to contact us with feedback about Donnybrook.
Thanks again everyone! We hope to see you again at next years event.